Completion of the new radio studio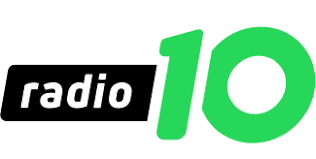 As project manager of this project, I am extremely proud of the end result, of the team and all external parties and suppliers. Radio 10 (part of Talpa Radio) is ready for the future with this studio.
The technical installation of this studio comprises
• DHD 52 Series mixing table (XC2 core) with Ember + module for integration with VSM (Virtual Studio Manager).
• IHSE Draco tera KVM system with integration to VSM, delivery and support by Intronics
• OmniPlayer (radio automation of M & I)
• Acoustic panels and room acoustics by Pinna Acoustics
• Radio furniture was built by AQS Nieuwegein
• LED lines from DiGidot, delivered and assembled by Invent Design
• The studio lighting and other LED lights by De Werk Maatschappij
The studio is fully prepared for Visual Radio, equipped with Telos VX telephone hybrid system, VoxPro, Symetrix Airtools 2X Voice Processors, Orbans (2x 5500i), Genelec monitoring and Dante Audio (audio over IP) to DHD.
"This installation was completed in less than a month. The studio's users are very happy with it, and that's what it's about."

– Jaap van de Steeg, Broadcast Engineer at Radio 538, Radio 10, Sky Radio & Radio Veronica
Download case study "Radio 10"